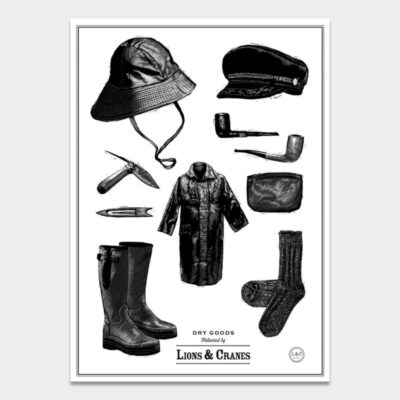 Poster Large Fisherman Taxonomy 2-pack
Heavy weight matte quality poster with Lions & Cranes Fisherman's Taxonomy motif.
This detailed poster takes the viewer on a little excursion, displaying the typical gear of old time fishermen.
Sold separately packed in paper rolls. Sticker showing the motif on the outside of the roll for easy display and storage.
Sold in packs of 2.
PLEASE OBSERVE
* Price excluding VAT & shipping cost.
* VAT and shipping cost will be added to your order at checkout.
* Free Shipping on orders over 3500 SEK within Sweden.
* Minimum B2B purchase quantity is 1500 SEK
* Click here to read our TERMS & CONDITIONS.
Add to basket