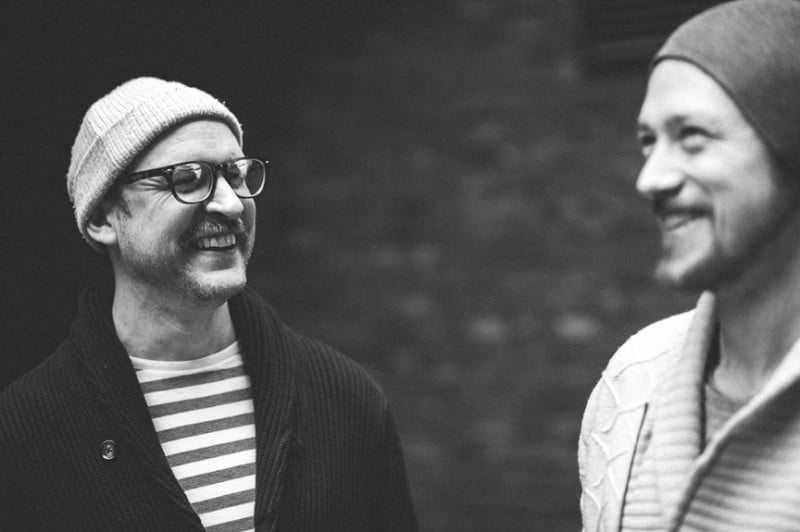 OUR STORY

Lions & Cranes set sail in 2013 as an ethical brand with distinct coastal aesthetics and resonant Scandinavian core-values. Our visual language is directed by the local, coastal surroundings, commanding a deep sense of calm and respect. The wind, the salt, and the sea, here interpreted through fresh eyes.
OUR BACKGROUND
Designers Kurt Lightner and Carl-Johan Victor launched the brand after a chance meeting, promptly entering the market with an array of quality household products with timeless motifs based on Kurt's traditional hand-made woodcut prints.
OUR PHILOSOPHY
We conduct our work based on a philosophy that we call "goowah goobah". It is simply the Lions & Cranes way of putting the Swedish expression "goa gubbar" meaning "good fellows". We are happy and friendly dudes that want to create joy and do good doing so. With respect for man and nature we want to transmit happy, respectful and good vibe energy in all we do. Basing all our actions on this perspective we constantly aim to nourish and develop a jolly good fellowship between us, our customers of various kind and planet earth.
OUR INSPIRATION
The weight of inspiration comes from the people whose history flows from a life and industry in cooperation and conflict with the elements. We are drawn to the stories of struggle and determination to thrive in an environment that can be both hostile and bountiful. It is this sense of duality that Lions & Cranes strives to permeate in to our products.
Spara
Spara
Spara
Spara
Spara
Spara
Spara
Spara
Spara
Spara
Spara
Spara
Spara
Spara
Spara
Spara
Spara
Spara
Spara
Spara
Spara